Question
How do I allow a user to view the actual text of a profile's password instead of the encrypted stars?
Resolution
While we recommend masking passwords for all users for the security of your members' information, if you wish to allow certain users to see the existing passwords instead of changing them, you can do this in the Manage Users screen in your Admin section.
1. Go to Admin > Manage Users.
2. Click the user you want to allow to view the passwords.
3. Check the checkbox "Allow this user to view portal passwords..."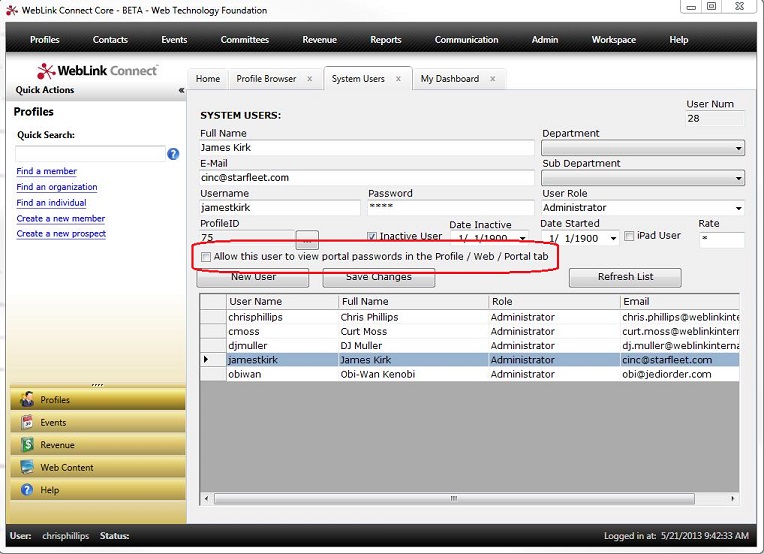 4. Click Save Changes.
PLEASE NOTE: if you have not made changes to this user recently and have not related a profile to the user in the ProfileID field, you will be prompted to do that before saving.